A surprisingly large number of people have no idea which fence on their property they're responsible for. This can lead to disputes with neighbours, and even more annoyingly, unexpected maintenance costs. Figuring out in good time which fence is yours means you can pre-empt rows by keeping it in good repair, and keep your neighbours sweet.
Being familiar with your property boundaries, and looking after your fences, will save you hassle in the long run. When fences are neglected, they fall into disrepair. This, of course, can cause normally reasonable neighbours to argue bitterly over who should foot the repairs bill – and when it's unclear who owns which fence, the row can end up in court.
So, how do you figure out which fence belongs to your property? Before phoning your solicitor, check to see which neighbour has the better side of the fence. Often when fences are being built, people put the side with no fence posts towards their neighbour's property. This is why looking for fence posts is a good place to start, but if you or your neighbours disagree, the next step is to check the deeds to your home.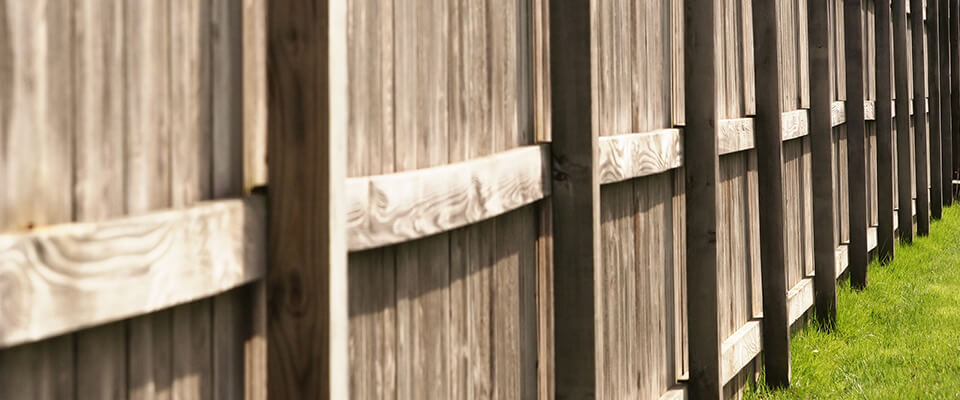 Finding the Boundary
To work out which fence belongs to your property, find the fence that's on your boundary. To do this, you'll need to locate that boundary. The deeds to your house usually outline where your boundary begins and ends. In some cases, however, the boundaries listed on the deeds will be outdated, either because they have been altered, or because a neighbour has been using the land continuously for the previous 12 years.
If your deeds don't show the boundaries at all, you'll need to search the Land Registry. For a small fee, they will provide you with the title deeds to your property, which will help you to identify who is responsible for which fence.
Title Plans
Title plans are one of the best ways to see which fence belongs to your property. Title plans may feature a 'T' mark showing many of your property's boundaries, and who is responsible for maintaining them. A T mark on one side of the boundary indicates that the person on that side is responsible for the fence. If there's a T on both sides of the boundary, this is called a party boundary, which means both you and your neighbour are responsible for it.
The problem with T plans, however, is that often there will be no T mark at all - in which case you won't be able to tell who needs to maintain the boundary. If there's no T, you'll need to find out whether anyone has assumed responsibility for the boundary. Assuming responsibility can be as simple as putting up a fence over the boundary and maintaining it. If both you and your neighbour have been maintaining the fence, it's now a party fence, and you are both responsible for it.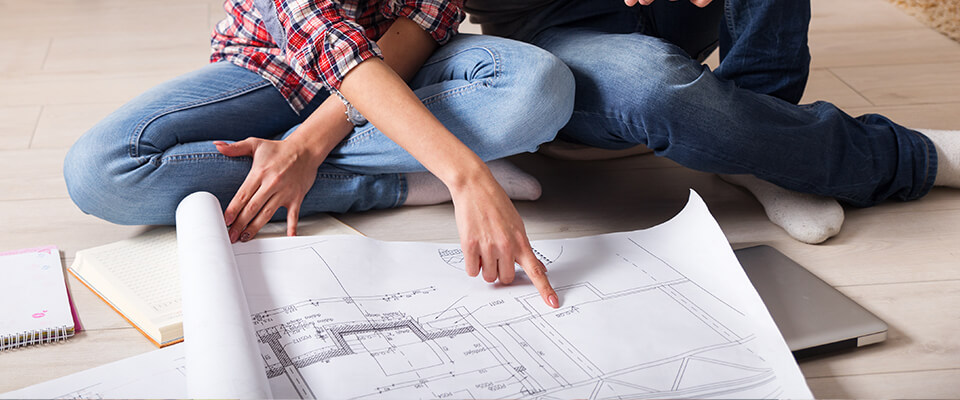 Searching the Land Registry
One of the best ways to find out where your boundaries lie is to do a Land Registry search. The Land Registry provides a record of properties and land registered in Northern Ireland, monitored by Land and Property Services (LPS). You can check if your land is registered by going to the nearest LPS customer information centre. Bring your postal address, and the LPS will help you to search for land registered on the Land Registry map. You'll be able to see who is the registered owner of the land, as well as previous owners, and any changes from the date the property was first registered. If you can't find your land registered on the Land Registry, you'll have to go to the Registry of Deeds.
Searching the Registry of Deeds
The Registry of Deeds (ROD) maintains records of land that isn't registered with the Land Registry. (This is known as unregistered land). The ROD keeps a written summary, known as a memorial, of the relevant document. If you need to access information about your property, you'll have to search records between 1923 and 1989 in the Public Record Office of Northern Ireland. Records from the January 1, 1990, have been computerised so you'll have to visit an LPS customer information centre to access them.
Check your Boundaries Early
No matter how finicky it may seem, being crystal clear about where your boundaries lie is important. By poring over your deeds, you'll avoid neglecting a fence you were supposed to maintain. Carelessness of this kind can lead to clashes with the neighbours, and costly property damage. This is when you'll be glad of home insurance.
By locating your deeds in the Land Registry or the Registry of Deeds, you are putting yourself in a strong position to maintain your property responsibly, as well as bolstering your legal standing, should a dispute arise. Not to mention the added bonus of being a good neighbour. Or, as Robert Frost would no doubt have put it: an ounce of prevention is worth a pound of cure.