Heat prices
While charity donations soar during the winter months, the struggle appears closer to home with thousands of families across Britain and Northern Ireland unable to afford to pay for heating.
2016 fuel figures showed that 2.38m households are in "fuel poverty", meaning that almost 11% of British homes can't afford to keep warm, according to theconversation.com.
The price of oil is constantly in flux, with prices rising as it gets closer to the winter months. In August, The Belfast Telegraph reported a rise in oil prices – from 30p per litre in August 2016, to 37.8p per litre in August 2017. Experts advise customers to buy oil during the summer when the prices drop.
Find out if you're eligible for the NI warmth scheme.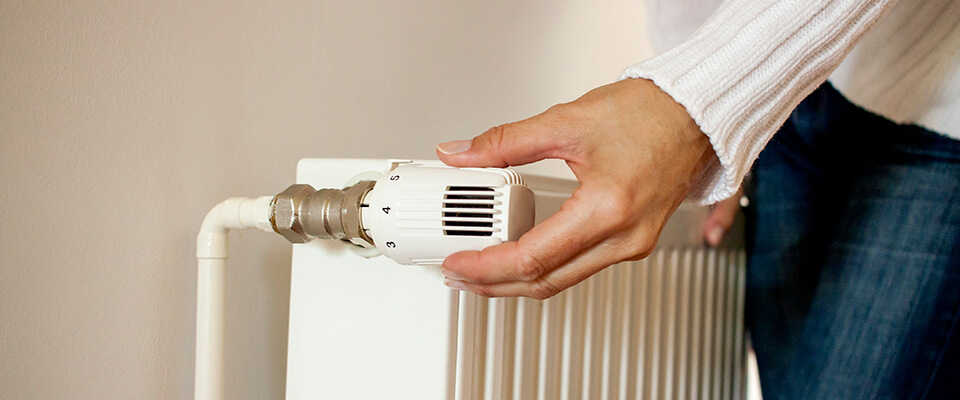 Whatever your budget, there's a heating solution for you.
Whether it's a quick-fix or a long-term investment, these ideas will help to keep your home snug for winter.
Free or cheap (£0-£50)
Mid-range (£50-£250)
Expensive (£250 and up)
Rearrange the furniture - Moving your sofa away from the radiator will help to circulate the heat better. A sofa in front of the radiator will soak up all the heat and will take more time and money for your home to heat up.
Boiler service - Ensure your boiler is working to full capacity. A checkup is needed every 2 years, and is a lot cheaper than replacing the boiler. You could also buy a lagging jacket, which is even more cost-effective.
Boiler upgrade - If your boiler is more than 15 years old it needs to be replaced. It's an expensive investment, but it'll pay off in the long run. Get your hands on an A+ rated boiler, you could save up to £210 a year.
Turn down the heating by 1°C - Turning the heat down by 1 degree can save you up to 10% in the long run. Recommendations from Public Health England say you can go as low as 18°C to heat your home. Check your thermostat tonight and start saving.
Cover floorboards - Whether it's a heavy rug, or a remnant of carpet, you don't have to break the bank to cover bare floorboards or wood floors, which account for 10% of heat loss in your home according to the National Energy Foundation.
Infrared heating panels - Replace your radiators with infrared heating panels. Infrared heaters are best suited to homes or apartments without access to gas mains. The heat from infrared is instant and actually heats the cold air in the room, instead of pumping warm air out like a radiator. If you heat your house with electricity, this is the perfect solution for you.
Thermal curtains - Using heavy or thermally lined curtains especially in the winter months can help to keep the heat from escaping out of the window seals. You can even place curtains in front of doors to stop draughts. During the day, curtains can be left open to let the sunlight in, which will naturally help to heat the room.
DIY Loft insulation - 25% of heat is lost through your roof. This is usually an expensive job if done professionally, but you can make huge savings if you fancy yourself as a DIY expert. 270mm thickness is ideal, and the insulation materials to achieve this depth isn't expensive.
Cavity or solid wall insulation - Walls are often overlooked when considering heat loss. Where double or triple glazed windows are expensive with little pay off in the long run, wall insulation is much more effective with greater results.
Chimney balloon - Chimneys are notorious for letting the heat out. If your fireplace is purely decorative, then a chimney balloon is for you. At roughly £20, it's a cheap but effective solution. Just remember to remove the balloon if you decide to put the fireplace to use.