Those stark flood warnings are echoed by Dr Peter Stott of the UK's Met Office who said the severe storms that hit Ireland and the UK over the last number of years were a "wake-up call" on climate and our vulnerability dealing with severe weather events.
We've worked closely with the Government and other insurers in the UK & Northern Ireland to provide affordable excesses and premiums for people in flood-affected areas, through Flood Re, a not-for-profit scheme funded by the insurance industry. Flood Re will be in place until 2039.
Flood Re isn't just for homeowners. If you're a tenant living in a flood-affected area you can get affordable contents insurance too. When you think the Association of British Insurers estimates the average contents of a 3-bedroom family home at £55,000, that's an awful lot of stuff to replace without contents insurance.
If you are unfortunate enough to be affected by flooding, contact your insurance company claims number straightaway. AXA Claims line is open 24/7/365 on 0345 828 2823, and you can also report a claim online here. We'll arrange for an insurance assessor to visit you and start to get the process of rebuilding your life in place as quickly as possible. Please remember to document everything and take photographs if possible. It helps us speed up the claims process.
Did you know: fully drying out, repairing and restoring a flooded house could costs £20,000 - £45,000, with the average estimated payout for each domestic flood claim in recent storms standing at around £50,000? A home insurance policy can be a great comfort.
Flooded houses can take weeks or even months to dry out. We can help you figure out whether you need professional help drying your home (depending on how long you were flooded, and by how much water). In some cases, the process can cause structural damage if not carried out correctly.
You can check the risk of flooding for your home, based on its location in Northern Ireland, using the Rivers Agency's Strategic Flood Map. It's one of many criteria used in assessing insurance premiums. However, rest assured, home insurance in Northern Ireland is among the lowest in the British Isles.
If you do live in an at-risk area, there are things you can do to help reduce the impact of flooding on your home, like, flood protection products that can be used in and outside your home.
You and your family may need somewhere to live while we help make your home habitable again. Depending on the level of your home insurance, we may be able to cover the cost of this.
A standard AXA home insurance policy starts from £152 and includes cover in the event of a flood. (Premium based on 10% of customers receiving a price of £152 for home insurance from May to August 2017.)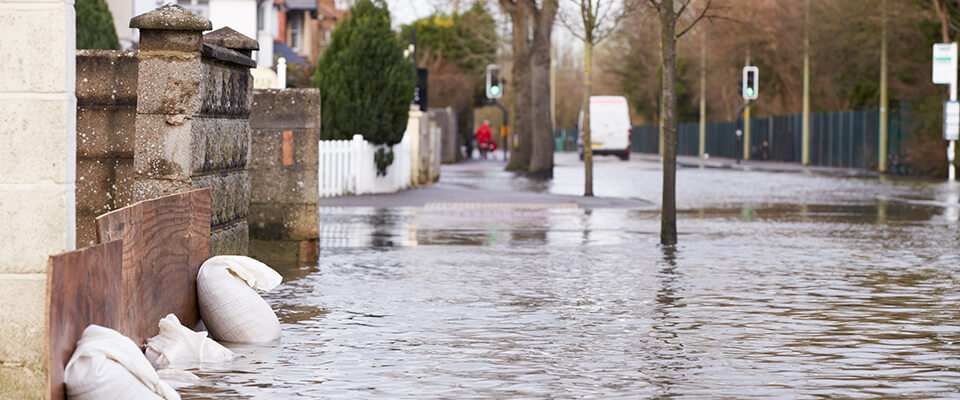 It pays to be prepared
Have a quick read of these handy tips for what to do before, during and after a storm. There are small changes you can make to reduce the potential cost of damage to property and belongings. But, more importantly, the chance of anything happening to you or your family.
Advice for preparing for a storm includes:
Walk around your house and garden and try to spot any obvious potential issues. Keep an eye out for any loose fences, branches, gutters, or roof tiles and secure them if it's safe to do so.
Be sure to keep your vehicles in the garage if you have one, or in a clear area not under a tree to avoid damage.
Tidy away garden furniture or loose items in a garage or garden shed with a securely locked door.
Prepare a pack to include torches, batteries, candles & lighters, portable chargers for devices, first aid kit, water and non-perishable foods along with blankets in case the electricity and heating goes.
Charge all devices and switch to low battery mode and charge any portable chargers.
During and after the storm:
Please be careful at all times, only leave your home if it is safe to do so, as roof tiles may have come loose on your property, there may also be debris from fallen trees.
Avoid all unnecessary journeys, if you must travel by car please slow down and watch out for high-sided vehicles and vulnerable pedestrians.
If the road ahead is flooded, do not attempt to drive through it. Flooded roads that appear shallow could be deeper than you think.
Please take photographs of any damaged goods and keep a list of these items.
If your house is flooded, please move as many personal items and furniture upstairs if you live in a two-storey building.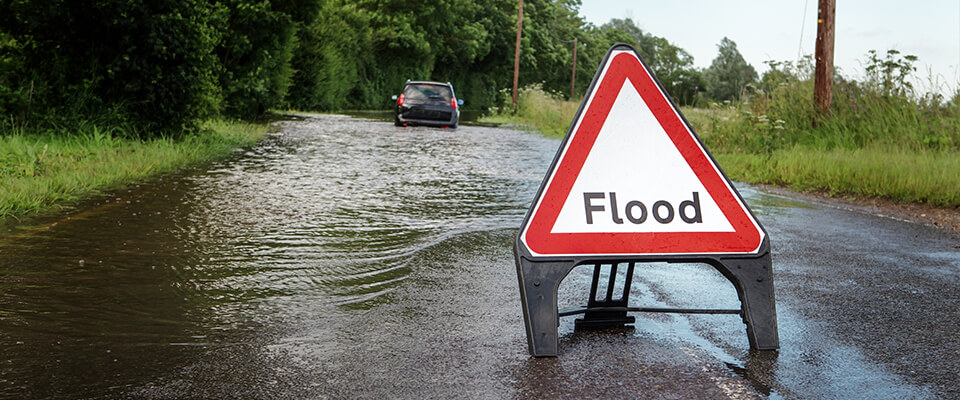 In advance of any storm, please do your best to secure your property, but more importantly, don't take any unnecessary risks. Worst-case scenario, we'll do our level best to help you, and our Claims Department is available 24/7 on 0345 828 2823.